Dr Neha Singh (Dentist)
A Strong Foundation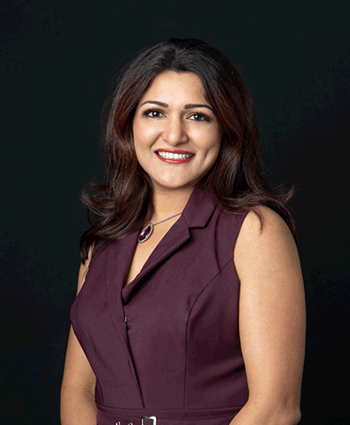 Dr Singh graduated with her BDS in December of 2004 and obtained the Membership of Faculty of Dental Surgery from Royal College of Physicians & Surgeons of Glasgow in 2007. She then went on to complete her postgraduate studies in Masters in Health Administration from Curtin University in 2010.
To add to her accolades, she obtained the TC White Observership award from the Royal College of Physicians & Surgeons of Glasgow in 2015, when she chose to observe the special care dentistry department at Eastman Dental College in London. With her thirst for knowledge, she brings a solid foundation of dentistry and health administration to Smiles in Currambine.
Passionate About Patients
Dr Singh is most passionate about providing ethical and high quality care for patients and has special interest in treating children and those needing special care including medically complex patients. It was her interest in medicine that led to dentistry and she loves every aspect of it.
Dr Singh enjoys the hands-on aspect of dentistry and how it keeps her on the toes. She rises to the challenge of keeping on top of practice administration and professional development. Dr Singh is a current member of the Australian Dental Association and the Royal College of Physicians and Surgeons of Glasgow.
Family and Exploration
In her free time, Dr Singh enjoys caring for her and Dr Rai's baby and loves to travel.
Book a Visit Online
Book a visit online or call us at (08) 9305 4888 . We're in-network, and all health funds are filed on the spot, whether it's an evening or Saturday appointment.
---
Smiles in Currambine | (08) 9305 4888