Check out our Dental Implants E-Brochure below!
Here at Smiles in Currambine we are passionate about educating our patients and providing the best long-term solutions. Have a read of our Dental Implants E-Brochure!
Download your copy here.
Dental implant costs start from $4500. *Terms and conditions apply. If you have any questions, contact our friendly team on (08) 9305 4888 as we are happy to help.
Free Dental Implant Consultation Offer!
Are you looking for a long-term tooth replacement option and alternative to wearing dentures? Contact us today to schedule a FREE dental implant consultation!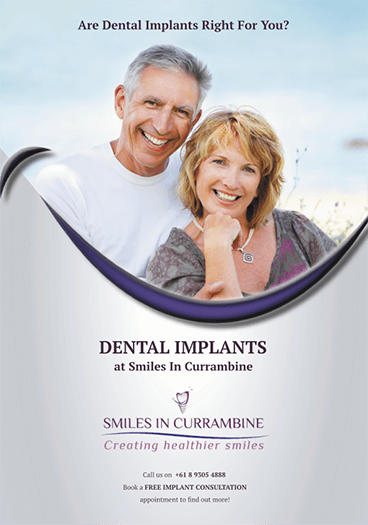 ---
Dental Implants e-Brochure | (08) 9305 4888