Payment Options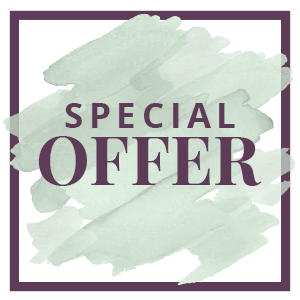 Smiles in Currambine is committed to ensuring that your dental experience at our clinic is pleasant, comfortable and hassle-free. We do this so that you can look forward to each visit while enjoying easy access to the oral care you need. This also extends to dental insurance, which, unfortunately, is unlikely to be covered by Medicare. We understand and acknowledge that you will need to rely on private dental cover or dental health insurance.
Smiles in Currambine has several payment options available, giving you access to expert dental care services and cover.
Fees
We aim to deliver the best quality service at the best price possible. We will work with our patients and provide an up-front pricing plan to ensure our patients understand their own individual plan and pricing prior to carrying out any treatment.

HICAPS Machine
We believe that quality dental care should always be affordable. That's why we offer an on-site HICAPS machine is available to file all insurance claims straightaway. Our staff is also happy to arrange payment plans that are suitable for your budget and oral care needs.


Health Cover
Here at Smiles in Currambine, we are HBF preferred dental providers and we also accept all major health care funds such as Medibank, BUPA, NIB, Defence Health, AHM and more.
As a preferred dental provider of HBF, we can confirm that you will have access to a combination of major- and general dental care as well as dental implants and orthodontics depending on your chosen cover package. If you would like more information on the options available to you, please get in contact with our team. They are on hand and happy to assist.


Zip Money
Get your treatment now and pay later with Interest Free* Zip Money payment plans! Payment plans from $1,000 with tailored repayment options means you can pay off your treatment how it suits you. Why not get that smile you have always wanted and start today?


National Dental Plan
Smiles in Currambine are proud to partner with National Dental Plan which means you can now get easy, fast application payment plans with No Interest Ever! Get that smile you have always wanted without the financial stress or worry.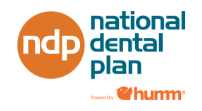 SuperCare
SuperCare believes that no one should have to suffer with poor dental health simply because they cannot afford adequate care. Applying for SuperCare is a great opportunity for families who require extensive dental treatment but may not have health insurance, do not have access to available funds and do have one member of the household with Superannuation funds.


CBHS Members Choice
Smiles in Currambine have partnered with CHBS Members Choice which means if you're an eligible member, you may recieve no to little gap with your dental cover! Enjoy flexible dental coverage when you visit us and hold an eligible healthfund cover. Contact us!
CHBS Corporate Health provides members with great value health insurance and are proud to deliver benefits when they are needed most. Eligible members have nothing to pay on selected preventative dental treatment!



Government Dental Schemes
At Smiles in Currambine, we believe that dental care should be easily accessible and affordable to all patients and hence are participating providers for some of the Government dental subsidy schemes and accept eligible patients for the following:
Metropolitan Patients Dental Subsidy Scheme (MPDSS): The MPDSS provides eligible patients, who are on a public dental waiting list and have been contacted by Dental Health Services (DHS) to undergo a course of non-urgent subsidised general dental care at participating private dental practitioners.
Medicare: The Child Dental Benefits Schedule (CDBS) provides basic dental services to children aged between 2 and 17 years. Dental services are capped at $1000 over 2 consecutive calendar years. The 2-year cap period starts when a child or teenager first gets an eligible dental service.

Department of Veterans' Affairs (DVA): If you have a DVA Health Card, please present your DVA Gold or White Health Card at the beginning of a dental consultation or before you receive treatment. Our team will assess your needs and provide treatment if necessary, under DVA arrangements. Our dentists will give you a copy of the treatment record for your reference.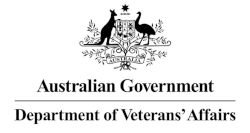 CONTACT US NOW!
Contact us today and speak to one of our friendly staff and start your journey to get the smile you've always wanted!
---
Payment Options | (08) 9305 4888